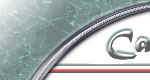 Logo Design Services
Olysign.com specializes in graphic images for use on web pages, print media, sign designs and multimedia presentations. We create high quality graphics using the latest graphic design technology. All of the graphic images we create for web pages download quickly without losing visual impact.
Looking for a unique image to represent your corporate identity? Or do you just need to modify your current logo for your web site? We create logos that capture the essence of your business, leaving impact for both print and web display. We specialize in both low-resolution (web) and high-resolution (print) graphic images.
Our commitment to our customers is to provide the highest quality graphic design, photo and image retouching, and web design services. We can handle all aspects of the design process from initial concept to final production. We have the latest graphic design software and extensive design education and experience. We have been in the Graphic design and manufacturing service for over 7 years .
Our projects are normally costed out on a case-by-case basis so that we can accommodate a variety of clients and budgets. Our general rates are $45 an hour for design services. We take great care to work within our clients' budgets whether it is a web or a print project.
If you have any specific questions about our graphic design services, please use our Information form or email us.