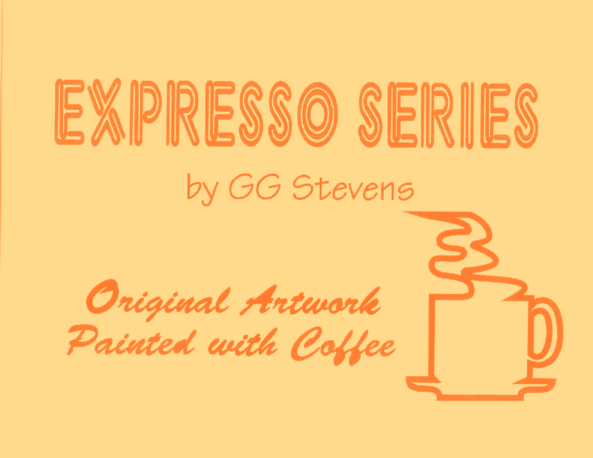 GG Stevens, best known for her award-winning portrait work, enjoys painting and drawing most subjects, especially while experimenting with different mediums. "Since earliest childhood, I have loved drawing....my school notebooks were filled with drawings the way others were filled with words." Besides fine art, GG Stevens does commissioned illustration and design, freehand and with computer.
THE "EXPRESSO SERIES" by GG Stevens
Each Painting in GG Stevens "Expresso Series" is entirely painted with coffee. Much experimentation has gone into developing the wonderful watercolor technique evident in each printing.
CONTACT US FOR CUSTOM PORTRAITS
Enter the world of coffee art